Performing and Production Arts Taster Sessions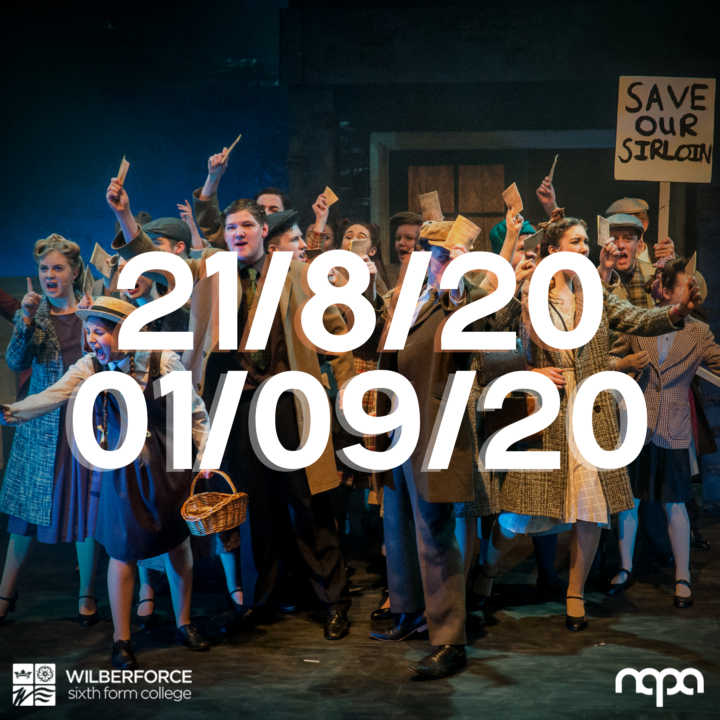 8th July 2020
Have you been considering a future within the creative industries?
If you want to develop your performance skills in an industry-based environment, then this course is for you. This course is designed to offer practical based teaching to develop the skills and training you need to take your performance training to the next level.
Find out more at our taster sessions…
Friday 21st August – Taster Sessions
Live from NAPA – Join us for 3 different sessions that show a brief glimpse into the main performance disciplines covered on the course.
Timetable:
Singing Technique with Andrew Siddle: 1.00pm – 1.20pm
[Short Break]
Acting Technique with Katie Wright: 1.30pm – 1.50pm
[Short Break]
Dance with Paddy Start: 2.00pm – 2.20pm
Followed by a 15-minute Q&A session with all 3 course teachers.
(Technical Details on access to these sessions to follow on Wilberforce and NAPA websites)
Tuesday 1st September – Auditions: 
Additional audition slots are now available. These will all take place at NAPA. Once you have made an application for the course you will be contacted with a time slot.
For further information on what audition material to use and how to apply follow the link below.
Application and Audition Requirements:
https://wilberforce.ac.uk/courses/extended-diploma-in-performing-arts